NOTRE ADN
Chez ARSIA MONS, nous sommes les Architectes du changement. Nous concevons et vous aidons à réaliser les projets innovants qui changeront votre futur.
A vos côtés, nous accompagnerons vos ambitions de transformation et votre volonté de franchir avec succès les ruptures technologiques, organisationnelles et humaines portées par le numérique.
NOS VALEURS
ENGAGEMENT
Nous engager auprès de vous, c'est prendre vos intérêts à notre compte et assumer nos paroles par des actes. C'est aussi un devoir de conseil permanent, sans complaisance et en indépendance, qui vous permet de faire les bons choix.
AGILITÉ
Faire preuve d'agilité, c'est être souple et réactif pour nous adapter constamment à votre contexte et à vos besoins.
PRAGMATISME
S'appuyer sur notre pragmatisme, c'est bénéficier d'une synergie entre notre expertise de la conception et notre connaissance du terrain, pour un pilotage efficace, dans les délais et au juste niveau d'investissement.
CRÉATIVITÉ
Exprimer notre créativité, c'est vous apporter les innovations technologiques, organisationnelles et comportementales qui agiteront vos idées et révéleront votre potentiel de croissance.
QUELQUES CHIFFRES
2
IMPLANTATIONS › PARIS & LONDRES
VIVEZ VOS ÉVOLUTIONS NUMÉRIQUES, NE LES SUBISSEZ PLUS !
ARSIA MONS, L'EXPERTISE DE VOTRE FUTUR.
NOTRE OFFRE
Avec notre offre intégrée et modulaire, nous avons toujours à l'esprit que vos besoins sont uniques.
Nous pouvons vous accompagner tout au long de vos transformations mais aussi vous apporter une compétence précise au moment où vous en avez besoin.
En tant qu'architectes du changement, nous concevons votre accompagnement sur-mesure.
Excellence opérationnelle
ILS NOUS FONT CONFIANCE
Laure Mazzoleni-Robin, Directrice Contrôles et Juridique
« Nous avons fait appel à ARSIA MONS à deux reprises. D'abord pour nous aider dans notre diagnostic de sécurité de l'information, ensuite pour nous assister dans la mise en œuvre de quelques points ciblés dont ceux liés à la protection des données sensibles et personnelles. Leur approche à la fois analytique et pragmatique nous a été précieuse pour confirmer les bases de notre dispositif et le compléter. Ils ont par ailleurs fait preuve de pédagogie dans l'accompagnement à la mise en œuvre ce qui a facilité son implémentation. »
ACCOR INVEST    ACTURA    ADAMI    ALLIANZ PARTNERS    ALTAREA COGEDIM    ARDIAN    ASSOCIATION DYNA'MO    AXA FRANCE    AXA GROUP SOLUTIONS    AXA INVESTMENT MANAGERS    AXA LIABILITIES MANAGERS    AXA MEDLA    AXA PARTNERS    AXA TECHNOLOGY SERVICES    BOLLORÉ TRANSPORT & LOGISTICS    BNP PARIBAS    BNP PARIBAS INVESTMENT PARTNERS    BPIFRANCE    CACIB    CARE INSIGHT    CARSAT    CENTRE HOSPITALIER ANNECY GENEVOIS    CENTRE HOSPITALIER SAINTE-ANNE PSYCHIATRIE ET NEUROSCIENCES    CENTRE HOSPITALIER UNIVERSITAIRE DE REIMS    CIBTP    CNAV    COMMISSARIAT A L'ENERGIE ATOMIQUE ET AUX ENERGIES ALTERNATIVES    COMPAGNIE GENERALE D'AFFACTURAGE    COMPASS    DEUTSCHE BANK    ETABLISSEMENT FRANÇAIS DU SANG    FONDATION DE FRANCE    GROUPAMA ASSET MANAGEMENT    GROUPE HOSPITALIER DU HAVRE    ID LOGISTICS     INTERLOIRE    ISS    IVALIS    KERING    LAGARDERE TRAVEL RETAIL    LCH    LISI AEROSPACE    L'OREAL    LSA COURTAGE    MANPOWER    MAST    MGEFI    MINISTERE DE L'EDUCATION NATIONALE    MMG    MUTUELLE MARE GAILLARD    OFI AM    RESAH    RMA (RESSOURCES MUTUELLES ASSISTANCE)    SOCIETE GENERALE GTPS    SOCIETE GENERALE GTS    SOCIETE GENERALE ITIM/GTB    SIACI SAINT HONORE    SUMERIAN    SWISS LIFE ASSET MANAGEMENT    THALES    VERESCENCE    VILMORIN
NOUS CONTACTER
13 rue Auber, 75009 Paris
+33 (0)1 44 56 88 50
Antique Minton Rose Bone China Dessert Plates 7 3/4" 1916-1917
Antique Minton Rose Bone China Dessert Plates 7 3/4" 1916-1917. Antique Minton Porcelain Minton Rose Pattern Bone China Dessert Plates. Center pink rose & flowers with eight rose & flower garlands around the rim. Impressed "Mintons" & printed crown & globe "Mintons England".. 。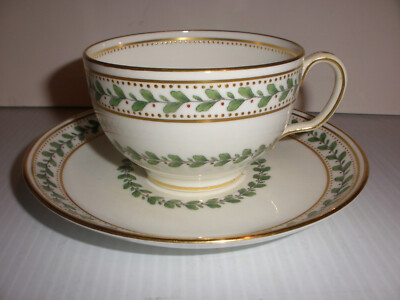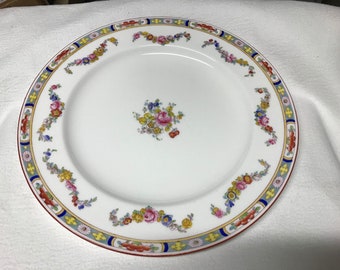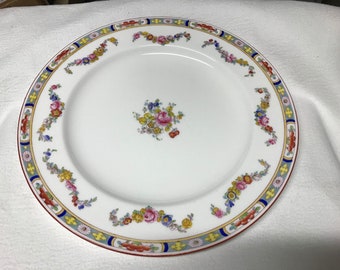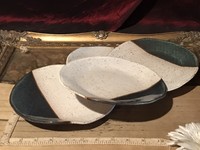 Antique Minton Rose Bone China Dessert Plates 7 3/4" 1916-1917
BORDEAUX PATTERN PRESTIGE SILVERPLATE 1945 **** 4 DINNER FORKS /S **** 7 5/8". 18" Antique Marine Brass Telescope with Brown Wooden Tripod Stand Nautical Decor. PHRA LP TA RARE OLD THAI BUDDHA AMULET PENDANT MAGIC ANCIENT IDOL#1, DELICATE CHINESE SILVER COPPER HANDWORK CARVED ROOSTER & COIN STATUE, 662b Vintage Antique Pendant Light Lamp Brass Fixture Glass Hall porch. Lily of the Valley by Whiting Sterling Silver Bouillon Soup Spoon 5". NEW! Beautiful Primitive Handmade 4th Of July Americana Folk Art UNCLE SAM Doll, Asante Akua'ba Fertility Female Figure Doll Ghana African Art Handmade Doll, Antique Chinese Hand-carved aristocratic wearing Jadeite jade pendant A03, 2 Retro Vintage Ajax 9568 Copper Finish Drawer Cabinet Door Handles Pulls Set. Lily of the Valley by Georg Jensen Sterling Silver Serving Spoon 8 1/8". Holly by Ehh Smith National Plate Silverplate Sugar Spoon Ornate Bowl Old 6". Nautical Solid Brass Round Sundial Compass with Design Rosewood Box, One pound of Japanese habutae silk fabric Lining of Vintage Kimono Cream bundle, DELICATE CHINESE COPPER INLAID BEADS HANDWORK INCENSE TUBE box. OLD Ordnance Survey Maps Willesden Junction near Acton London 1913 Sheet 46. Salad Fork 6 3/8 inches Sir Christopher Wallace Sterling Flatware, 5 SAP SPOUTS HEAVY METAL SPILES TAPS Maple Syrup Bucket 'THE BEST'.
CARRIÈRE
Nous partageons les mêmes valeurs, vous recherchez une expérience enrichissante sur des sujets stratégiques pour nos clients ?
RENCONTRONS-NOUS ET DISCUTONS DE VOS AMBITIONS.

CLIQUEZ-ICI